Bally Peak Outlook
Foundation
Daydream
Watch our Spring/Summer 2021 film, directed by Antonio Monfreda.
Bally's long-standing tie to the mountains begins with its Alpine origins and pioneering legacy since 1851.
From sponsoring the 1956 Swiss Winter Olympics team and early 20th century expeditions with notable mountaineers including Raymond Lambert and Lionel Terray, to creating the Reindeer boots worn by Tenzing Norgay during the first-ever ascent of Mount Everest in 1953 with Sir Edmund Hillary, Bally has a deep reverence for the environment and outdoors.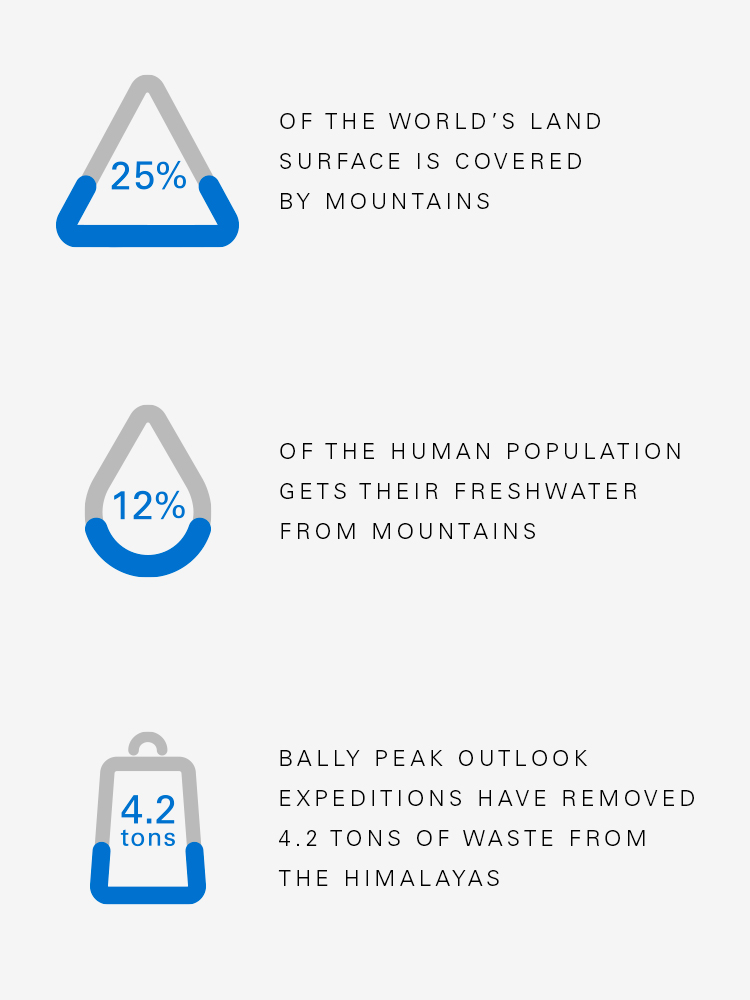 Today, Bally continues this alpine tradition through the Bally Peak Outlook Foundation, whose mission is to safeguard the world's fragile mountain habitats from the adverse effects of global warming and excessive tourism. Raising global awareness around the critical issues threatening the future of these extreme landscapes, the foundation also empowers local communities to implement sustainable change, from its "8x8000m" pledge to clean up eight 8,000-meter mountains in the Himalayas, to its support of local rangers in Tanzania's Kilimanjaro National Park.